4TH INDUSTRIAL Revolutionist
WHAT I THINK • WHAT I DO • WHO I AM
A PROUD IT INDUSTRY DINOSAUR
More than Three Decades of Global Experience
Yes. Punched cards were still in use when I started. And; when the floppy disks shrank to 3.5 inches, started to hold a whopping 720 KB of data, and stopped being 'floppy' --- I thought the industry was going too fast.
And, of course the industry was yet to be called the IT. It was computer industry then. One was either in software or hardware. I was in hardware.
Fast forward. After working for different IT companies, in different parts of the world, started my own entrepreneurial journey in the late 90s.
Presently, I'm associated with a couple of UK & US based IT Startups in a variety of roles including mentor, advisor, strategist and investor.
I'm very excited about the fast pace of IT innovation in the recent years that has caused the onset of the 4th Industrial Revolution.
My main area of interest is implementing the 4IR technologies into promoting entrepreneurship, especially in the global south. I firmly believe that a combination of 4IR tech & entrepreneurship is a workable tool to achieve a better global wealth distribution system.
I struggled with a genetic form of bipolar depression that got triggered after my father's untimely death in Nov 1991. I was brought up by him and was extremely close to him.
After more than 2 decades of sufferings, I finally succeeded in taming my prolonged and cruel bipolar disorder with the help of a new regimen of medication in Sep, 2016. Currently, I'm on 10 mg Lexapro & 150 mg Wellbutrin. I take a few Ayurvedic herbs, too.
After taming this cruel monster, I created a new life road-map for myself and steered both my personal & professional life into a new and more fulfilling direction.
I Conquered Bipolar Disorder
An Orwell Fan • An Equality Advocate
I'm an Atheist, a Progressive Left Socialist, a Humanist and a Pacifist. Besides technology and entrepreneurship; I have deep interest in psychology, history, current international affairs, culture and classic English literature.
I strongly advocate for equal opportunities to everybody in all walks of life. Globally.
I firmly believe that a combination of technology, entrepreneurship and Atheism (non-theism) can help reduce the global economic disparity, which in my opinion, is one of the real root causes of the current global unrest.
As a progressive socialist and a global equality advocate; who has been working in the IT Industry in different parts of the world for more than thre decades, and who has a fairly good understanding of the world order; I strongly advocate leveraging the 4th Industrial Revolution fostered neo-capitalism, neo-economimies, 4IR technologies, etc., to promote entrepreneurship as an effective social upliftment tool
ENTREPRENEURSHIP PROMOTER
Helping build a more equal & just global wealth distrbution system
GLOBAL SOCIAL IMPACT INITIATIVE
A Non-Profit, PROMOTING FOR-PROFIT
IMPACT ENTREPRENEURSHIP
For Social Upliftment • Globbally
Social Impact Venture Studio

In-house Venture Studio, building 100% For-profit, Employees & Community Owned, Global Impact Startups.

Global Impact Startup Incubator

Location-independent Impact Startup incubation and mentoring.

Impact Startup Funding

Pre Seed & Seed funding of early stage impact startups. Integrated Crowdfunding platform

Remote UK, US & EU Startup Incorporation

Facilitating access to UK, US & EU startup & funding ecosystem to non-resident founders
Leveraging the UK government's Employees' Ownership Trust (EOT) Scheme, approved under Finance Act 2014; I have launched an Employees & Community Owned Startup building programme through 4IR4ALL Venture Studio, an integral part of my non-profit initiative, 4IR 4ALL Ltd.
In-house built, England & Wales registered 100% For-profit Impact Startups
Employees Share: 34%
Communirty(Generally Freelancers) Share: 34%
Non-profit (4ir 4all Ltd) Share: 26%
Since the programme's inception in May, 2022; my team has successfully built and launched the following three EO Startups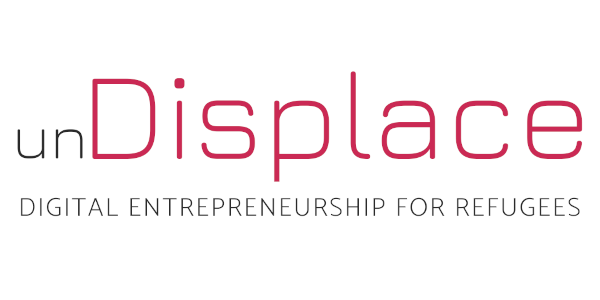 unDisplace Ltd.
London, UK
The Global Refugee Empowerment Ecosystem
MULTI-PORTAL
UNIFIED CLOUD PLAFORM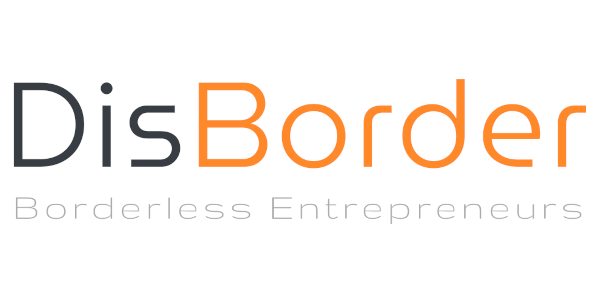 DisBorder, Inc.
Delaware, USA
BORDERLESS ENTREPRENEURS
UNIFIED CLOUD PLATFORM
CROSSBORDER STARTUP SERVICES
All
Victory Over Bipolar Disorder
Private
My Personal Life
My Life Story
Literature & Art
Health & Lifestyle
Atheism & Religion
Nov 2017: Achievements in One Year Positive outlook and regained traits helped me improve every front of my life. On...
Twitter feed is not available at the moment.